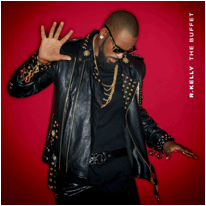 The troubled past of three-time Grammy Award winner and multi-platinum-selling singer, songwriter and producer R. Kelly includes sex tapes, lawsuits and criminal trials. With those problems behind him, Kelly is set to hit the road for the Buffet tour, which kicks off next month and includes a stop at the Wolstein Center on April 23.
Kelly released his highly thirteenth solo studio album,
The Buffet
, last year. To date, Kelly has recorded over 470 songs over the course of the last two years, and the album includes cameos by Lil Wayne, Juicy J, Ty Dolla $ign, Jeremih, Tinashe and Jhené Aiko.
"I have fans from numerous generations listening to my music now and I wanted to provide everyone with something they could enjoy" explains Kelly in a press release. "With
The Buffet
, I wanted to showcase a variety of my musical sounds and include all the genres I love on one project."
Fans will have the opportunity to purchase pre-sale tickets on Wednesday using an exclusive promo code released only through R. Kelly's social media account and Wolstein Center Cyber Club.
Tickets to the general public go on sale on Friday via
WolsteinCenter.com
, the Wolstein Center Box Office, Northern Ohio Discount Drug Marts. You can also call 1-844-407-2279.