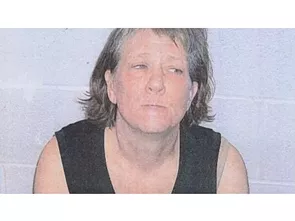 Portage County Sheriffs Office
Earlier this month, a dog coordinator at the Portage County Animal Protection League walked into the organization's Ravenna shelter before dawn to find a strange cold breeze raking through the office. When Kathy Cordaro began peering around the facility, she found a broken window and glass scattered around the floor. She called law enforcement, who quickly realized someone had broken into the shelter and sprung some cats.
"Getting the call at 5:45am about a break-in was one of the worst calls I have ever received," Chalan Lowry, the Portage APL's executive director,
said in a statement on the organization's web site
. "You immediately panic and think about the animals. Are they ok, hurt, or have they been let out of their cages? Your mind goes a million directions and all you can do is get there as fast as you can. Windows and items can be replaced, but these animals are our reason for being. It was a hard day for animals and staff."
Lowry reports that the animals all seemed upset, but only two were missing — two cats.
This wasn't exactly a stone-cold whodunit. Although the shelter's security alarm failed to blow when the break-in occurred, security footage did capture the culprit. APL staffers recognized the woman immediately,
according to Kent Patch
.
48-year-old Kristen L. Pascoe had had six cats confiscated from her Kent street in the days leading up to the break in. Patch reports that the camera caught Pascoe breaking into the building using a poop scooper. Law enforcement determined Pascoe tried to smash her way into the Portage County Water Resources Department facility located next to the APL. She apparently had the wrong address.
Pascoe was arrested the day after the break-in. She's facing felony charges of breaking and entering, vandalism, and a misdemeanor charge of theft. Pascoe is currently in the Portage Jail.