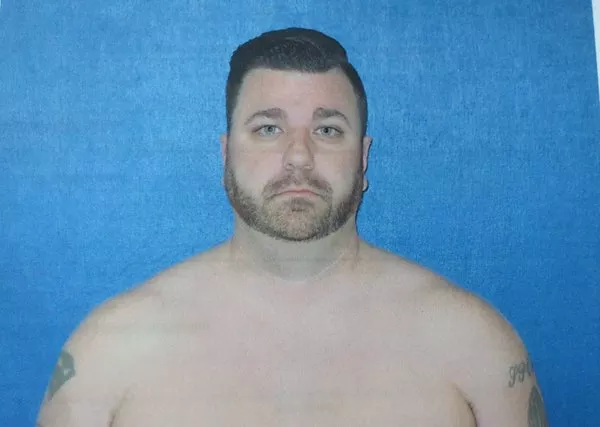 Update: J.G. Spooner pleaded guilty this morning to charges stemming from his previous efforts to scam money from GoFundMe campaigns. He created the fundraisers for a variety of causes, including for one woman with cystic fibrosis, and then skimmed money from the donations.
This morning, Spooner copped a guilty plea for felony money laundering charge and for a misdemeanor theft charge,
Scott Taylor reported.
Sentencing will be held December 6.
***
(Updated 9/29/16): J.G. Spooner is still awaiting trial on charges of money laundering for allegedly setting up fake GoFundMe accounts and pocketing the cash. (We assume he will be wearing a shirt if and when he appears in a courtroom). The former 92.3 The Fan producer was indicted back in April and since then he's been out on a $10,000 bond.
Prosecutors are now seeking to have that bond revoked or to have J.G. Spooner placed under house arrest after some additional alleged shadiness he's pulled since then.
Scott Taylor, formerly of Channel 19 and now working his investigative shoe leather in D.C.,
tweeted the news yesterday.
It seems Spooner allegedly offered up his house as a rental. The problem here is twofold: First, Spooner doesn't own the property. He rents. Second, when a woman gave him a $900 deposit, he refused to return the money and stopped responding to her when questions arose.
We'll let you know what the judge ends up deciding.
***
(Original story 4/6/16): That there is J.G. Spooner, he of a Superman tattoo that we didn't know about until today and formerly a producer for the Ken Carman show on 92.3 The Fan until earlier this week.
Spooner tweeted the news
the other day that he was no longer employed by the station. It was a bit of a mystery as to why he was let go, but that mystery appears to be solved.
Scott Taylor reports that Spooner was arrested and charged with money laundering and is currently out on a $10,000 bond.
Taylor also reports the allegedly shady deals
that landed Spooner in jail. Turns out he was (allegedly) setting up GoFundMe accounts,
including one to benefit two women with cystic fibrosis
, and depositing some of those proceeds into his personal bank account. What a guy.
Feel free to make your own joke about his shirt being laundered in the comment section below.