Surveillance video still from the University Hotel and Suites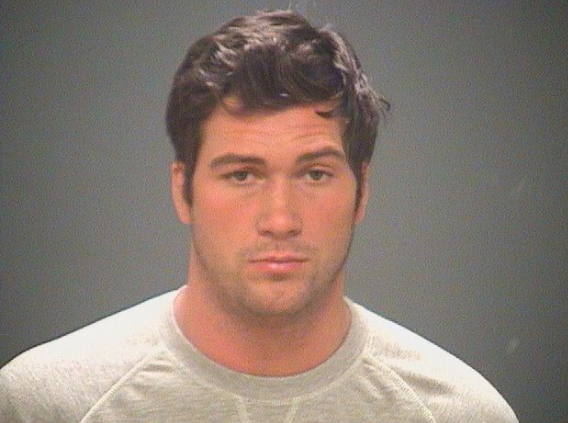 Update: Donald Nemeth, brother of WWE's Dolph Ziggler, entered a not guilty plea Wednesday in Cuyahoga County common pleas court to charges of aggravated murder, murder, kidnapping and felonious assault.
Police say Nemeth shot and killed Joshua Mascol on January 23 during a drug deal robbery. A warrant was issued in late April and Nemeth was arrested shortly after. He's in jail on a $1 million bond.
Cops are still looking for a second man, as of yet identified, who was with Nemeth that day during the crime.
***
(Original story 4/28/16): Cleveland police issued a warrant on Tuesday for the arrest of 29-year-old Donald Nemeth, brother of
WWE's Dolph Ziggler
, whose real name is Nicholas Nemeth. (Public records show the same Cleveland address for both men in years past; that same address is referenced on the Cleveland Municipal Court docket for this case. We were told — and various social media posts,
including from Dolph's brother Ryan
, say — Donald is Dolph's brother.)
Donald Nemeth is charged with aggravated murder in connection with the shooting death of
34-year-old Joshua Mascol on January 23 at the University Hotel and Suites.
Authorities had released pictures of the suspects back in February as weeks went by with no arrests. It wasn't until this week that traction had gathered enough for a warrant.
Police now say Nemeth attempted to rob Mascol before shooting him. Not much is publicly known about Mascol other than that he was a Marine vet.
Nemeth wasn't in custody as of Wednesday.
Anyone with information on his whereabouts is asked to call Cleveland homicide detectives at 216-623-5464.