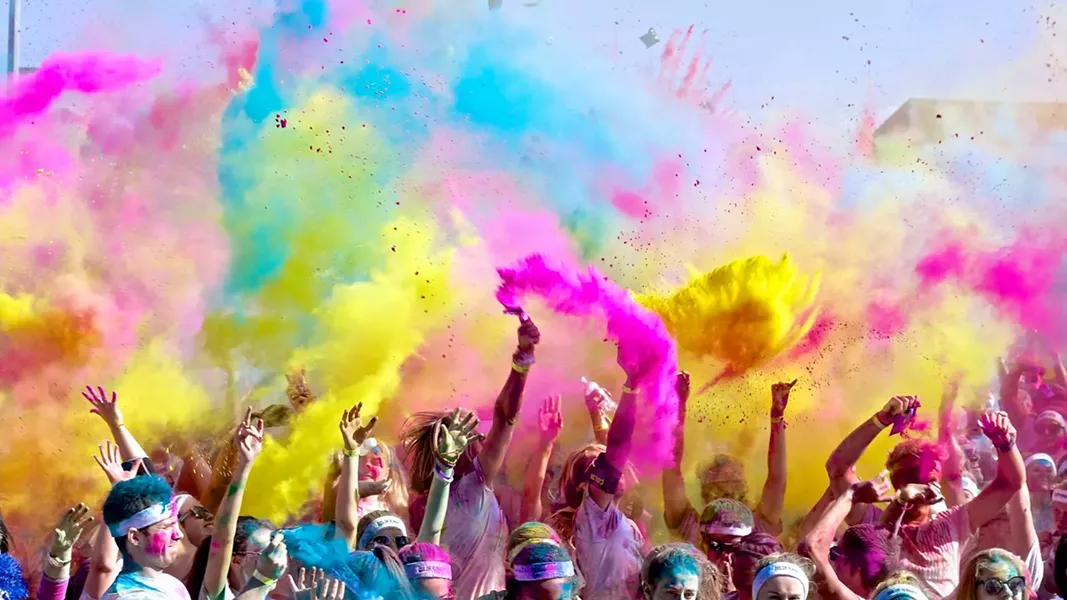 The schedule is out and Cleveland made the list of cities hosting the Color Run Tropicolor World Tour this summer.
Cleveland's 5K event will be held Saturday, June 11. This is no ordinary 5K—along with the usual splashes of color (and hence its name), the event includes music and the "Tropicolor Zone," complete with palm trees and an island theme for the runners passing through. Colors! So many colors!
Anyway...
The race concludes at "Rainbow Beach" with music and dancing at the finish line.
The Color Run Tropicolor World Tour supports the non-profit "Be Positive Initiative" which aims to inspire and motivate youth. Registration for the event is $44.99 per runner in the "Classic Color Runner" package, $52.99 for the "Classic Plus" and "Deluxe" for $64.99 (which includes a trucker hat so you can roll like it's the year 2003).
Registration is
available online
.