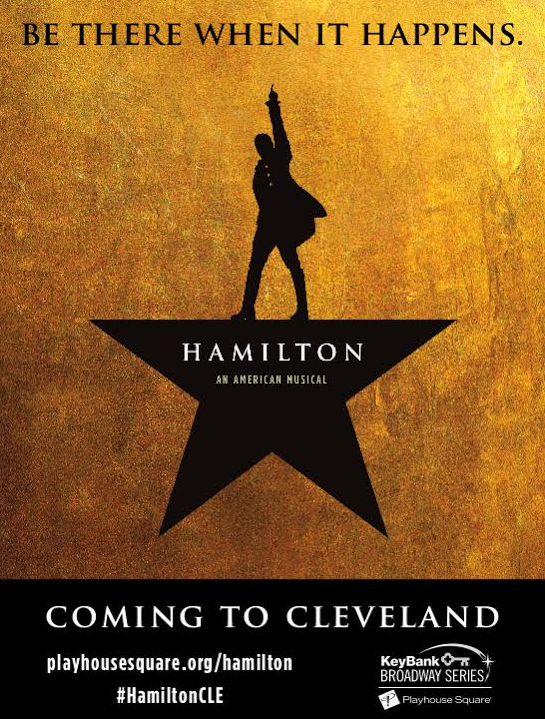 Update: Playhouse Square confirmed this morning that "Hamilton" is coming to Cleveland as part of the
theater's 2017-2018 Broadway series.
When exactly? Not announced yet.
Can you buy tickets now? No, but you can guarantee your spot by getting Playhouse Square season tickets.
Will individual tickets be sold later? For sure. (But those are bound to go fast.)
How much will tickets be? Not announced yet.
Will there be a ticket lottery? Not announced yet.
So, yeah, scant details, but good news.
***
(Original story 6/14/16): This little tease of an email was blasted out by Playhouse Square Sunday night right around the Tony Awards. What does it mean? Surely that world-beating, record-setting, beloved Broadway darling "Hamilton" is coming to Cleveland.
The
touring version of the show already has firm dates
in San Francisco and Los Angeles in 2017 and Washington D.C. in 2018. A short list of confirmed cities without dates include Las Vegas, Houston, Des Moines and others. Two tours are planned, the first starting in SF, the other in Seattle. But more cities will be added to the list —
Utah just learned Salt Lake City
will play host to the spectacular sometime in 2017-2018.
Will Cleveland join them? Almost most definitely based on the email.
An announcement is expected on June 27.