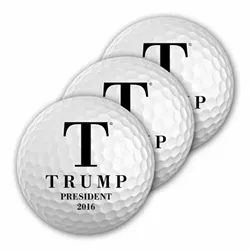 Amidst a sea of uncertainty and potential chaos, at least one Democratic super PAC will bring some much-needed humor to the Republican National Convention.
American Bridge 21st Century
will set up a temporary "Trump Museum" for the week.
Though a call and an email to American Bridge weren't immediately returned, the
Washington Post
reports that the museum will be located in "a loft" near the Q for the duration of the RNC.
The museum's aim is to showcase Trump-branded items — golf balls, apparel, liquor etc. — and thereby highlight the spectacular juxtaposition between the presumptive Republican nominee's rhetoric and his practices in business. Short shrift will not be given to Trump's racism and incendiary remarks, either, a garden variety so replete with falsehoods and moral bankruptcy that news outlets like our very own
Plain Dealer
are
ripping him a brand new butthole as the convention approaches
.
The
Washington Post
reports that American Bridge, a George-Soros-funded outfit whose whole purpose is filming Republican legislators in order to hold them accountable, will have 12 reps on the ground "to capture Trump's every move."
The Trump Museum will essentially be a sideshow for the benefit of publicity. It's opening with an invite-only shindig accessible via "Golden Ticket," which Golden Tickets have been distributed to a number of media entities and left-leaning political orgs. Eventually, though, the museum will be open to all convention-goers.
No word yet on whether it'll be open to the public.