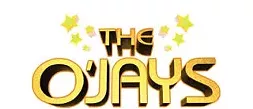 Polls suggest that presidential candidate Donald Trump doesn't have much support from African-American voters.
So it's not a surprise that Eddie Levert and Walter Williams, two founding members of the vocal group the O'Jays, have condemned the use of "Love Train" by the Republican National Convention to, as they put it, "bolster the fear and hate-driven candidacy of Donald Trump."
Versions of the song have been used at the convention and Trump supporters have posted the song on various social media outlets, reconfiguring it as "Trump Train."
The Canton group reportedly rejected offers to appear during the event.
"Our music, and most especially, 'Love Train' is about bringing people together, not building walls," says Williams, who has battled MS for many years and served as a spokesperson for the National Multiple Sclerosis Society, in a press release. "I don't appreciate being associated with Mr. Trump and his usage of our music without permission."
"I don't agree, whatsoever, with Trump's politics," adds Levert. "I think he just may be the Antichrist."
Both Levert and Williams have indicated they would like to be part of the forthcoming Democratic National Convention set to take place in Philadelphia, the place where they recorded hits such as "Time To Get Down," "Put Your Hands Together," "Give The People What They Want," "Message In Our Music," "Forever Mine" and, of course, "Love Train" for Kenneth Gamble and Leon Huff's Philadelphia International Records.