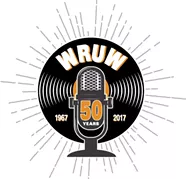 Commercial radio in Cleveland doesn't have much going for it, but our local college radio stations continue to spin new music and offer something other than a 20-song rotation of songs you've already heard and boring talk shows.
This year,
WRUW 91.1 FM
celebrates its 50th anniversary. On Feb. 26, 1967, the station officially went on-air; it began as a ten-watt mono station. It gradually increased power and now serves most of Northeast/Northern Ohio. It can even be heard all the way in Toledo, parts of Michigan, and portions of Canada.
On Feb. 26, the station will air throwback episodes of The Cream of Broccoli Radio Hour and Sunday Matinee. "WRUW Listens Back" will offer 24 hours of archived programming featuring past on-air personalities like John E. Midnight, Joe Riznar, Cuzin' Dave Newman, Anne Weatherhead and Catherine Butler.
In addition, the station hosts a free concert at 9 p.m. on Saturday, Feb. 25 at
the Euclid Tavern
. The Cross Brothers (members of Coffinberry, Little Bighorn, Herzog, & Shale Satans) and Fascinating (Quality Time Records) will perform.