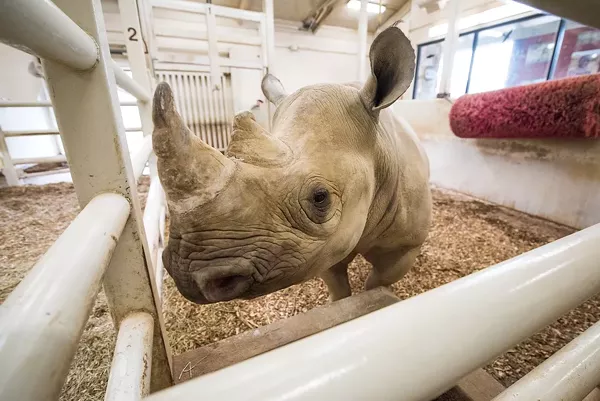 The Cleveland MetroParks Zoo will soon have a new baby for visitors to "ooh" and "ahh" over. Kibbibi, an eastern black rhino housed at the zoo, is pregnant. Yes, you may have had enough pregnant zoo animal news lately, and this one will keep you waiting too: The gestation period for rhinos is around 15 months, so we don't expect the calf until early spring 2018.
As this species is listed as "critically endangered," the addition is most welcome.
Here's how the zoo announced the news this morning:
And last night, the zoo teased a video of Kibbibi's ultrasound.<!———EndFragment———>
Now it's all just a waiting game. But you're used to that at this point.