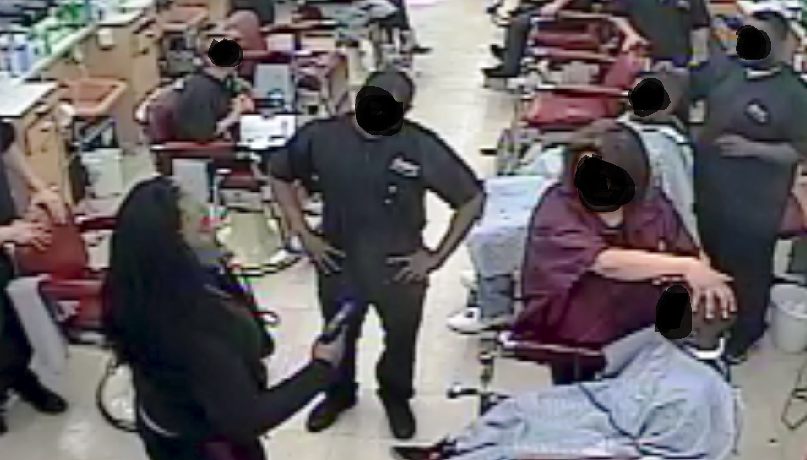 One woman grew impatient when her son's $6 haircut went longer than expected at the All-State Barber College in Ohio City two weeks ago. And then she did what anyone does when they're impatient: She pulled a gun on the barber cutting her 7-year-old son's hair, a police report said.
"I got two clips. I'll pop you," she allegedly said while pointing the gun at the barber.
All of this came to a head after the woman complained loudly multiple times about how slow the service was — although hair schools aren't exactly known for their speed. When the manager came over to investigate, that's when the weapon came out of her purse (as seen in the store camera footage above).
Eventually, after another barber came over to appease the situation, the handgun was put away and the haircut was finished.
Police are currently trying to track down the woman depicted in the video.