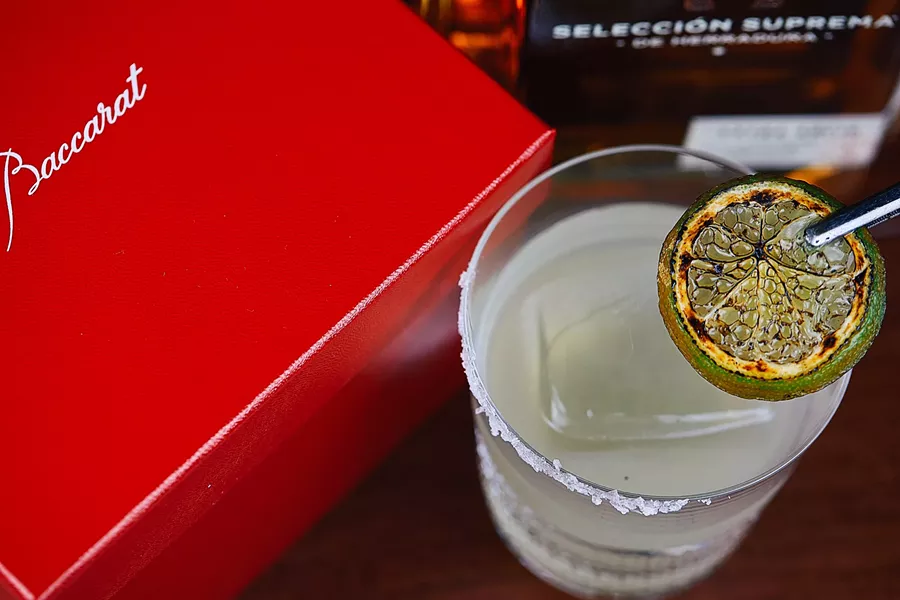 Photo courtesy Fleming's Steakhouse
Next weekend,
Fleming's
Steakhouse in Woodmere and Akron is once again offering a $100 margarita to guests daring (and wealthy) enough to imbibe.
In honor of Cinco de Mayo, the Mexican holiday that Americans have turned into another excuse to drink, Fleming's has concocted a margarita so rich and potent, it needs to come in its own special glass — a 12-ounce crystal tumbler from Baccarat. <!—————EndFragment—————>
Truly, here, it's what's on the inside that counts. Each made-to-order $100
margarita
(about $8 an ounce) is handcrafted with the finest of ingredients: Tequila Herradura's Selección Suprema, which is aged for 49 months, Grand Marnier's Centenaire and a caramelized lime garnish. The offer runs May 4-6.
At the end of the night, after you've tipped your bartender grandly (you did have enough funds to pay $100 for your beverage, after all) you even get to take the fine crystal glass home with you, in its iconic red box. What a steal.