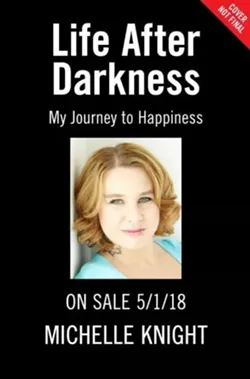 Cleveland kidnapping survivor Michelle Knight is writing another book, publisher Weinstein Books announced today.
After surviving Ariel Castro's house of horrors for more than a decade before being rescued in 2013, everyone wanted to know what happened to Knight and fellow abductees Amanda Berry and Gina DeJesus. All of the women wrote books recounting their personal experiences, Knight with the best-selling 2014 memoir
Finding Me
and Berry and DeJesus with
2015's Hope.
Now, Knight continues her personal story, writing about the struggles she's faced since being freed from captivity, with
Life After Darkness: My Journey to Happiness.


Knight's new book is scheduled for a May 1, 2018 release, and will coincide with the fifth anniversary of her freedom. <!——EndFragment——>