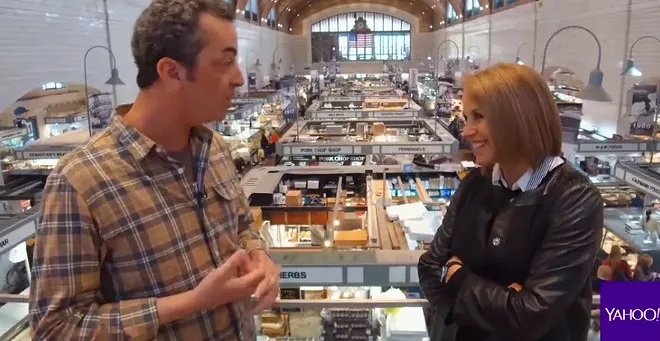 Screenshot
Scene Food Editor Douglas Trattner talks with Katie Couric for "Cities Rising."
As
earlier
reported, Katie Couric came to Cleveland in May for
Cities Rising
, her Yahoo series on resurgence and growth in (formerly?) distressed cities across the country. While in town, the newswoman hung out with
Scene
's own
Douglas Trattner
and also Matthew McConaughey, who was
filming
a movie here at the time.
Now another video has dropped depicting Couric's time in Cleveland. The new clip is all about Cleveland's cultural comeback and sustaining Cleveland's food boom (watch below).
Check out all the clips released so far right
here.
And yes, strap yourself in for the AARP ads.