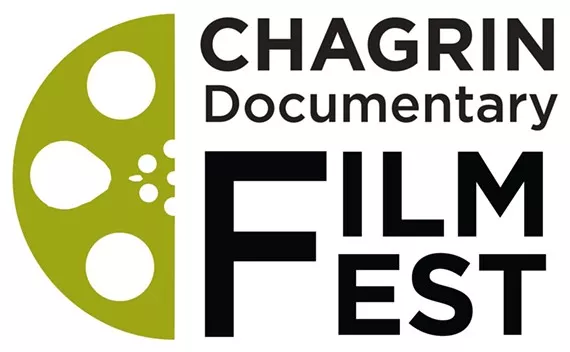 The eighth annual Chagrin Documentary Film Fest arrives in Chagrin Falls October 4 - 8, and event organizers are anticipating their biggest turnout to date.
With 80 films on tap, films that span the globe and tell unique, compelling stories about social, political, and environmental issues — including several locally made films — the festival continues to solidify itself as a regional gem with broad appeal. And scheduled such as it is, exactly halfway between last year's Cleveland International Film Festival and next year's, the Chagrin Doc Fest remains the perfect narcotic for film addicts in need of an autumn hit (or simply for lovers of Chagrin Falls, the deep-suburban village 35 minutes southeast of downtown).
As in years past, this year's fest will take place at venues across the village, including the Chagrin Valley Little Theatre, the Township Hall, and on multiple screens at Chagrin Cinemas.
In addition
to the opening night film
,
Knife Skills,
about the opening of EDWINS Leadership and Restaurant Institute, we're also looking forward to the following:
Blimp! Sports, Broadcasting and the Goodyear Airship

Sat. 10/7, 10:30 a.m.
(Director Kathleen Endres is scheduled to appear.)
44 Pages
A portrait of Highlights Magazine, and an exploration of "the state of childhood, technology and education."
Sun. 10/8, 12:00 p.m.
(Producer Rebecca Green Scheduled to appear.)
Cold Warriors

A story about a handful of young Hungarian-Americans from a small town in Pennsylvania ready to fight for freedom at the height of the Cold War, who return to their town to revisit their childhood dreams.
Fri. 10/6, 7:30 p.m.


We're also pleased to report that this year, for the first time, the fest will include mockumentary films, including a feature-length film called
Black Cat,
(10/6, 8:45 p.m.), about the making of a true-crime documentary.
An "
All Fest Pass
," good for entry into every film at the festival, costs $80. For $350, though, you can get two all-access "Director" lanyards, two tickets to both the opening reception and the "A-Lister" party, and priority access to all films and festival panels. (This is a pretty sweet gift for the film buff in your life).
Founded in 2010 to honor Chagrin Falls High School Alumnus David Ponce, who died of leukemia at age 20, the festival remains family-friendly and is intended, in part, to nurture talented young filmmakers everywhere. Last year, the fest's audience exceeded 10,000 and shows no sign of slowing down.
Here's the full festival schedule
. We'll see you there.