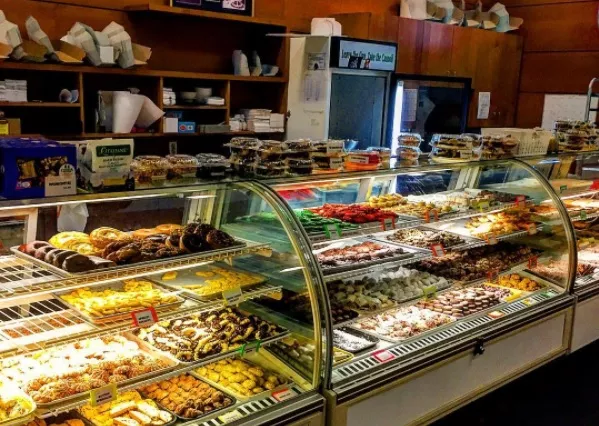 Photo via buckeye_state_proud/Instagram
Update: Good, nay, great news — Corbo's
opened its doors
in the theater district last Friday. Find them at 1603 Euclid Ave.
***
(Original story 10/16/17): Corbo's Bakery is soon coming to Cleveland's downtown theater district, making Northeast Ohioans' musical-going experience that much sweeter.
Leasing a spot at the Keith building, right by the Connor Palace theater on Euclid Ave., the new Corbo's Bakery plans to cater not only the hungry-for-baked-goods downtown workforce but also theater patrons.
The 30-seat shop, set to open its doors daily at 7 a.m. and close an hour after shows get out, could start up as soon as December, bakery president Selena Corbo
told
Crain's Cleveland Business.
Customers can expect much more of the same from the additional Italian sweet shop, like two dozen types of cookies, as well as cannoli and biscotti. Some items will be made at the shop, while others will be brought in directly from the original Little Italy spot.
In the meantime, customers can also purchase Corbo's pastries from various Marc's throughout the area.