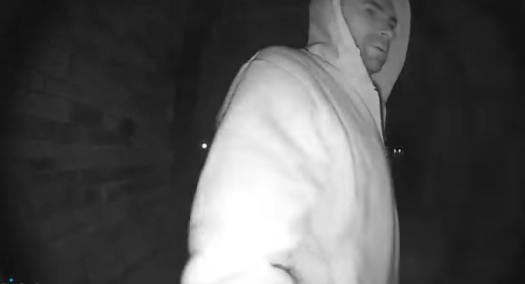 Westlake police earlier this week announced they were looking for a suspected prowler. The man, dressed in a white hoodie, was caught on video outside a West Essig Lane home trying the handle on the front door and looking in a window.
There was no break-in, and nothing was damaged or stolen, and there's a very good reason for that.
The man was a painter
who had a job that morning at a house a few doors down from the one he mistakenly arrived at. Whoops. At least his mug wasn't widely disseminated with a video titled
"Westlake prowler."
Anyway, Westlake police captain and reliable good quote Guy Turner quipped, "He might now be the most recognized Northeast Ohio painter since Archibald Willard."
For those of you who missed a class or two in Art History 101, Willard was born and raised in Bedford. You've probably seen his most famous work —
The Spirit of '76
— even if you didn't know the artist's name or Cleveland connection.