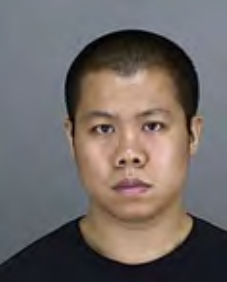 Wei Li, a 28-year-old Cuyahoga Falls man, was arrested and charged in federal court with counts of interstate threatening communication and destruction of evidence in connection with texts he sent his estranged wife threatening "historic" mass shootings at the casino in Las Vegas where she worked and a local church,
according to Cleveland.com.


FBI investigators say that Li sent the texts to his wife on Nov. 6, stating that if he didn't receive his green card, he would kill her and others. He included photos of himself holding weapons, including a rifle, and a list of Vegas casinos.
"There are 1,000 people in our church," he said in one message. "I will make the biggest in history."
The woman reported the messages to authorities and Li was interviewed last week. He copped to sending the texts but told investigators he wasn't serious, and that he didn't own a rifle — a gun he'd previously owned was stolen years ago, a claim that checked out. Li deleted all the messages during the interview before handing over his phone, then lied about deleting them before admitting he did because they were "bad."
He was arrested and booked into Summit County Jail before being transferred to federal court. His first court appearance is scheduled for Thursday in Youngstown.