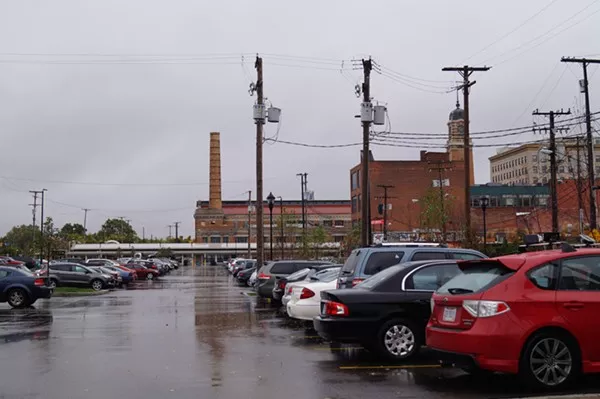 One year after the city finished
$3.3 million of renovations on the West Side Market parking lots that brought an additional 128 spots to the congested area
, the second portion of the plan — paid parking — is about to begin. The city expects the parking equipment to be installed and enforced within the next month.
Visitors will pay $1.00 per hour with a max of $10 per day, though anyone parking between the hours of 6 a.m. and 6 p.m. will receive 90 minutes free. Initially, the city had proposed a $2 an hour fee for nighttime use, a proposal vigorously opposed by Ohio City business owners.
The city will issue 100 monthly key cards (half good from 6 a.m. to 6 p.m., and half good from 6 p.m. to 6 a.m.) that will be available to neighborhood business owners, employees and residents. Due to what is expected to be high demand, the city will be holding a lottery for those coveted cards. Anyone interested can pick up a form at the West Side Market Managers Office during regular business hours.
Regardless, there will still be a parking crunch during peak times in Ohio City. One option floated by Sam McNulty last year was weekend enforcement of parking meters to help turnover spots.
"Right now you could park your car on 25th on Friday at 6 p.m.," McNulty said, "and not pick it up until Monday at 8 a.m. and you'd be fine."