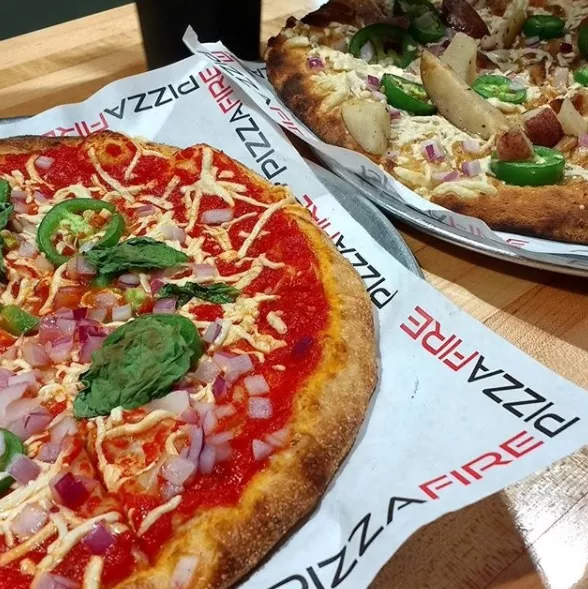 Photo via jessicamullen/Instagram
Giving back to the community, the downtown Cleveland PizzaFire restaurant is once again offering free pizza for anyone in need on Thanksgiving. The offer only runs from 11 a.m. to 1 p.m., with employees fully volunteering their time for a couple hours on the holiday.
Last year, more than 500 customers were served fresh, free pizza,
QSR Magazine
reports
. And as in the past, PizzaFire has alerted nearby shelters and non-profits to spread the word.
PizzaFire, which pumps out pies in three minutes thanks to an 800-degree Italian oven, is located at 236 Euclid Ave. next to the new Otani Noodle.