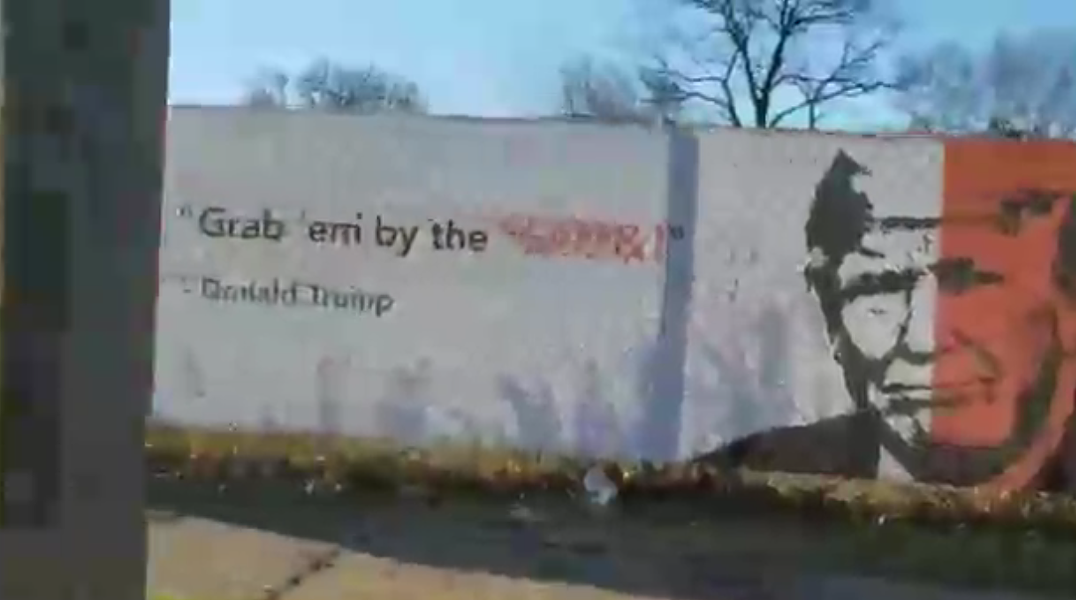 If you've driven or walked around West 20th and Lorain you might have noticed a series of banners spanning a fence. They bear the faces of some notable U.S. Presidents and an accompanying quote from the respective men. On the right edge of each one is the logo and contact information for Brickhaus Partners, a real estate development company.
"Nearly all men can stand adversity, but if you want to test a man's character, give him power." — Abraham Lincoln
"It is amazing what you can accomplish if you do not care who gets credit." — Harry Truman
"Remember, remember always, that all of us, and you and I especially, are descended from immigrants and revolutionists." — Franklin D. Roosevelt
And a more modern inclusion: "Grab 'em by the [pussy]." — Donald Trump
We hadn't heard much, if anything, about the banners but Brickhaus principle and developer Andrew Brickman must have, because he sent a note to friends and associates explaining his motivation.
I have received multiple questions about my motivation for posting the "Presidents" banner on W. 20th and Lorain Ave. Let me say simply that my motivation was not to fan the flames of rancor and divisiveness currently gripping this country, but, quite the contrary, to show that great leaders (and the banner includes Democrats, Federalists, Republicans and non-presidents) bring out the best in their constituents, and in the country, by creating environments in which dialogue, cooperation, and inclusion lead to progress.

My hope is that this banner will encourage such an environment not only amongst our leaders, but amongst all peoples everywhere.
Surely the kind of constructive dialogue Brickman is seeking will be found in the Facebook comments for this post.
Check out the banners in a video from Brickhaus below.