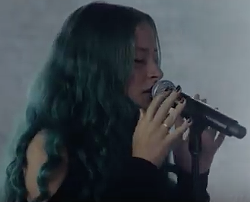 A collective of bloggers, music geeks and concert fanatics based in Los Angeles, Ones to Watch is a website devoted to breaking new artists.
One of the musicians on their radar, singer-songwriter and producer Au/Ra will perform at the High School Rock Off that takes place on Saturday at the Rock Hall.

The Ibiza-born, Antigua-raised producer and singer had a massive hit in 2016 with the single "Concrete Jungle." She's just released a music video for her latest single, the sultry "Outsiders."