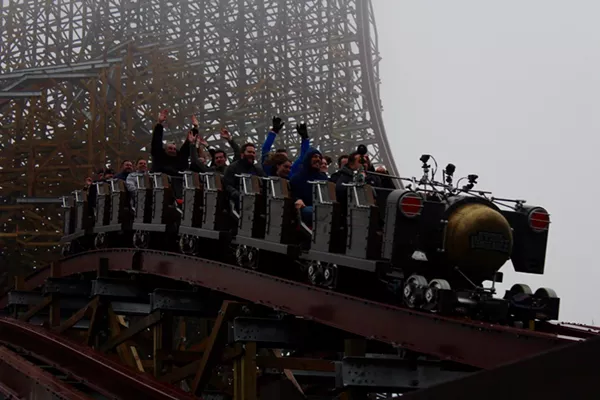 A power outage at Cedar Point left Millennium Force riders stranded on its 308-foot lift hill for more than an hour yesterday, with a hot sun blaring down.
The power outage occurred around 1:45 p.m. on Memorial Day in certain portions of the park due to an automobile hitting a pole. Cedar Point released a tweet about 40 minutes after the incident.
Shortly before 4 p.m., power was restored in the vicinity.
Despite some long wait times, no one was injured during the incident, and all rides came to a safe stop.
An abundance of park goers took to Twitter, expressing disappointment about the power outage.
However, this incident is not the first snafu Cedar Point has experienced since reopening its gates May 5. When Cedar Point's newest roller coaster, Steel Vengeance, made it debut, two of the trains on the ride collided into each other, and the ride was shut down. The ride is currently running with one car. More information about this incident can be found
here
.