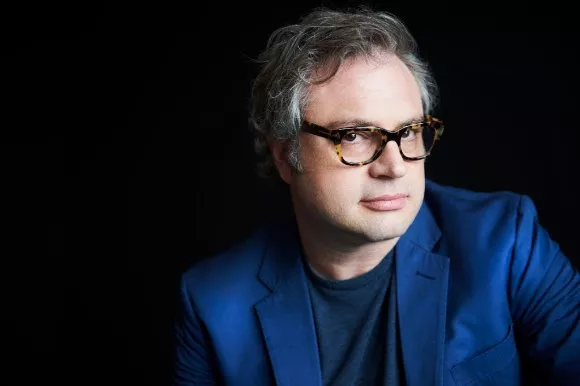 Since leaving Barenaked Ladies in 2009, singer Steven Page has kept plenty busy. He's composed six theatrical scores for Canada's Stratford Festival and collaborated and toured with Toronto's innovative Art of Time ensemble. He also hosted the TV program
The Illegal Eater
while continuing to write, release and perform his original music.
He's currently working on a Stratford-commissioned musical and finishing
Discipline: Heal Thyself, Pt. II
, a new album of his own original material. He aims to release the album this year.
This fall, he's taking his trio (the group includes Craig Northey and Kevin Fox) on his first major U.S. tour in more than seven years. He'll perform on Oct. 11 at the
Music Box Supper Club
. Tickets go on sale tomorrow.
"After a long seven years, I'm excited to finally do a proper tour of the US again, and this one will be the most extensive of my solo career to date," Page says in a press release announcing the tour. "With my friends Craig Northey on guitar and Kevin Fox on cello, I'll be playing music from my upcoming album,
Discipline: Heal Thyself, Pt. II
as well as lots of songs from my BNL and solo catalogues. I'm also thrilled to be bringing along my friend Wesley Stace, with whom I did my first American tour back in 1992!"