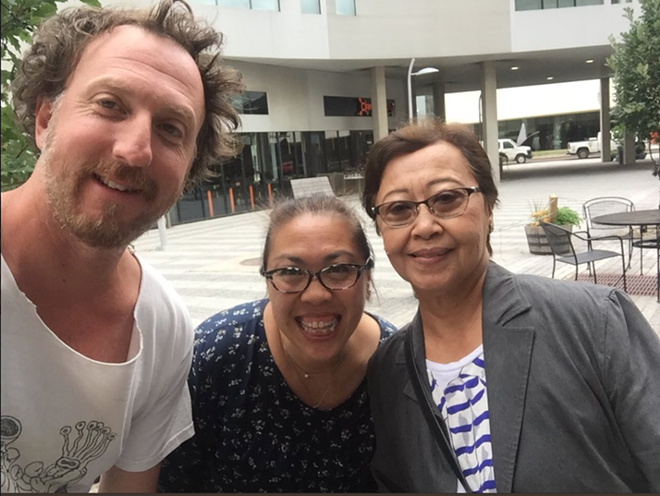 Boston alt-rock act
Guster
was in Cleveland yesterday headlining the House of Blues. But rather than toil away in a tour bus that afternoon before the show, lead singer Ryan Miller put a call out on Twitter to see if anyone was interested in giving him a tour of the city.
Naturally, in true Midwest-nice form, one fan named Pam responded immediately, offering to pick Miller up in a non-creepy way. Read the whole exchange below:
Pam, with her 72-year-old mom Benji in tow, picked Miller up and drove him around the city showing off the sights. They stopped for lunch at Simply Greek on Uptown Avenue and chatted about their lives and, presumably, their love of Guster's music. The women then returned Miller to HOB just in time for soundcheck.
Following the meetup Pam
tweeted
"thanks for lunch and great conversation. Anytime you need a ride in Cleveland, just give us a call."