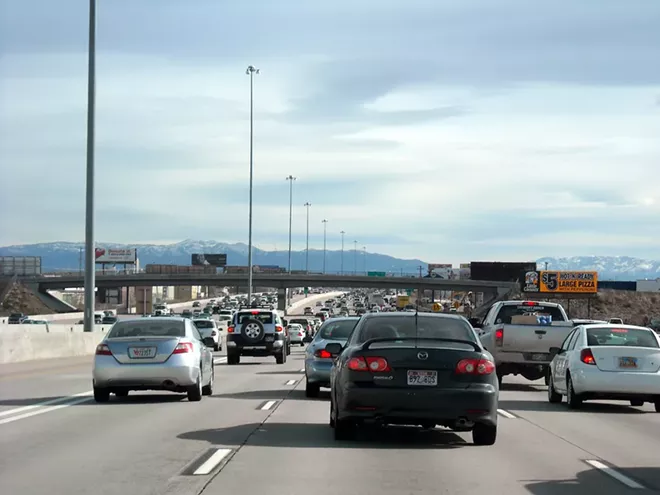 COLUMBUS, Ohio - The EPA on Thursday announced a proposed role that would freeze fuel-economy standards, and hold them to 2020 levels. This would roll back an Obama administration requirement to increase the fuel standard to 54 mpg by 2025.
As a physician and scientist in training in Cleveland, Gloria Tavera thinks the rollback will only lead to more tailpipe emissions, a major contributor to air pollution and a threat to public health.
"They're ignoring the hard work and innovation of American scientists, who have said, 'No, we actually know what we need to do - let's do it, let's move forward,'" she says. "And they're saying, 'No, let's move back.' It's extremely shortsighted."
The administration claims freezing the fuel standard will cut more than $2,000 off the price of new cars and result in fewer highway deaths, but opponents contest those findings.
Dr. Georges Benjamin is the executive director of the American Public Health Association. He warns that air pollution generated by continued use of fossil fuel-burning cars comes at a cost to everyone's health and bottom line.
"We know that air pollution is a direct health hazard and not a theoretical one," he points out. "This proposal by the administration will result directly in more heart attacks, more asthma attacks, more sick kids and more spending out of our pockets for sick care."
As the former director of the U.S. EPA's Office of Transportation and Air Quality during the Obama Administration, Margo Oge helped craft the standards, which she notes included input from industry labor and policy groups.
"We're turning a pretty rare win-win program that took us years under President Obama, thousands of hours, and now we're turning it into lose-lose for everyone but the oil industry," she says.
Thursday's EPA proposal also is an attempt to revoke states' ability to set higher fuel-efficiency standards than the federal government, which many predict will ignite a legal battle. Fourteen states have their own higher standards in place.