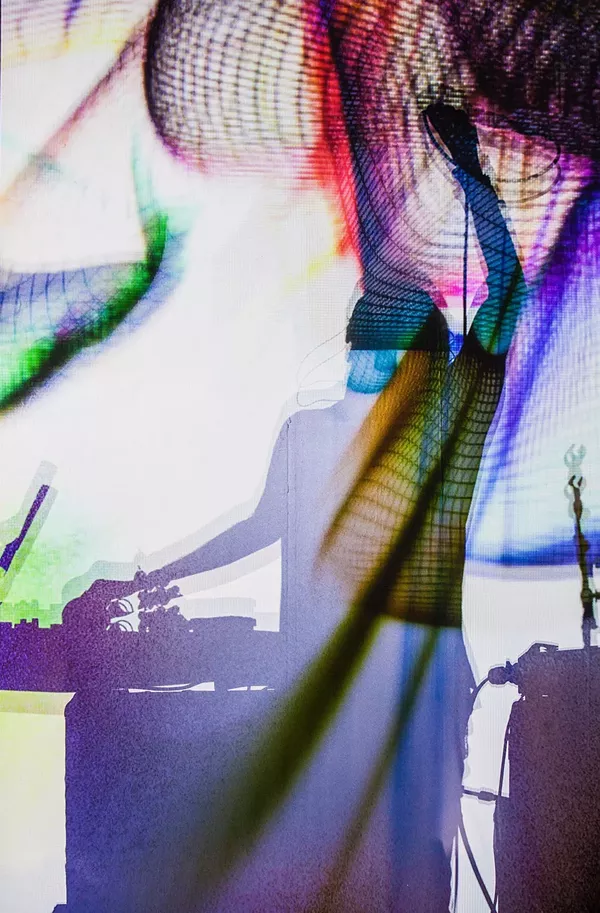 Courtesy of Nasty Little Man
Thom Yorke is in this photo somewhere.
Hot on the heels of a Radiohead tour that brought the band to Detroit, Columbus and Pittsburgh but not Cleveland, Radiohead singer Thom Yorke has just announced a series of live electronic performances in the U.S. during which he, Nigel Godrich and visual artist Tarik Barri will perform songs from his solo albums
The Eraser
and
Tomorrow's Modern Boxes
and as well as from
Amok
, the album he put out with the side project Atoms For Peace.
London-based producer and cellist Oliver Coates will open the shows.
The tour comes to the
State Theatre
on Dec. 1.
Yorke has embarked on solo tours in the past. After the 2014 release of
Tomorrow's Modern Boxes
, Yorke, Godrich and Barri embarked on their first tour and played the UK, Europe and Japan in 2015. Following
Tomorrow's Modern Boxes
' reissue last year, the trio made its U.S. debut and played theaters in Los Angeles and Oakland. They also appeared at the Day For Night Festival in Houston.
Tickets will go on sale at 10 a.m. on Friday.