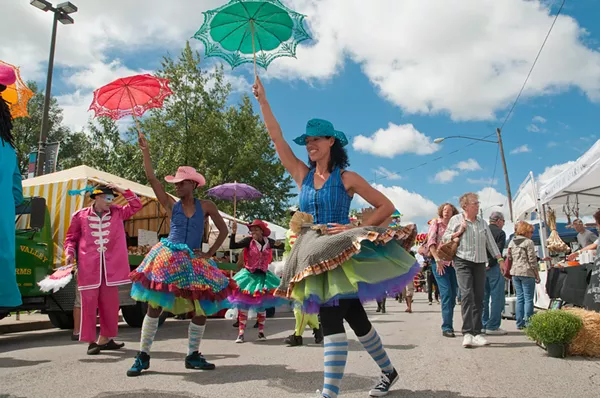 Clevelandgarlicfestival.org
Northeast Ohio is prime garlic-growing territory, so it makes perfect sense to honor the stinking rose with its very own festival.
A fundraiser for the North Union Farmers' Markets,
the Cleveland Garlic Festival
features music, wine and beer vendors, food competitions, top chef grill-offs and countless vendors peddling garlic-scented foods.
The festival also rounds up many of the region's best garlic growers, making the fest the best place for wannabe garlic growers to purchase this year's planting stock.
The event takes place from noon to 8 p.m. on Saturday and from noon to 6 p.m. on Sunday at Shaker Square. Admission is $9.