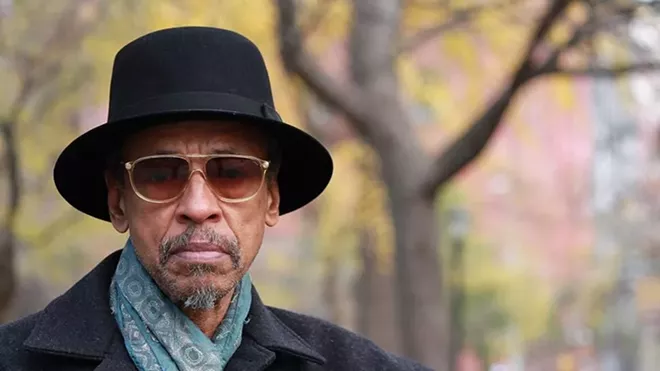 Courtesy of the Cleveland Museum of Art
Composer Henry Threadgill.
The Cleveland Museum of Art
has just announced the details regarding Creative Fusion: Composers, a new Cleveland Foundation-sponsored series that will feature original works from a group of international composers who'll "draw inspiration for original compositions to be performed in Cleveland over the next two years."
"The Cleveland Museum of Art presents a year-round performing arts series, notable for its international reach, critical acclaim and adventurous spirit," says William Griswold, director of the CMA, in a press release. "The Cleveland Foundation's Creative Fusion program offers the opportunity for exceptional composers to generate important new work. This initiative will advance the mission of the museum, reinforcing its stature as a leader among global arts institutions."
Luciano Chessa, Cenk Ergün, Aya Nishina, Sophie Nzayisenga, Henry Threadgill and Aleksandra Vrebalov have all signed on to participate, and conversations with curators and potential collaborators will guide the process of creating the commissioned works. Three performances will premiere in spring 2019, and three will debut during the 2019–20 concert season.
"Creative Fusion is an international residency program unlike any other in the nation, and we're tremendously excited about this groundbreaking partnership with the Cleveland Museum of Art," says Ronn Richard, Cleveland Foundation president and CEO. "It will be wonderful to see and hear these renowned composers work with local musicians and arts institutions to create pieces that will debut here, then live on for the world to experience."
"This is an exciting moment in the history of the museum," says Thomas M. Welsh, the CMA's director of performing arts. "Embarking on a journey with these composers to bring major new works to life adds a dimension to both our legacy and our future. We are delighted by the Cleveland Foundation's visionary support, and eagerly look forward to what these marvelous artists will do."
Since 2008, Creative Fusion has brought to Cleveland more than 80 international artists-in-residence. Earlier this year, the Cleveland Foundation launched Creative Fusion: The Madison Residencies, which provided support for the 18 local, national and international artists participating in FRONT International: Cleveland Triennial for Contemporary Art.