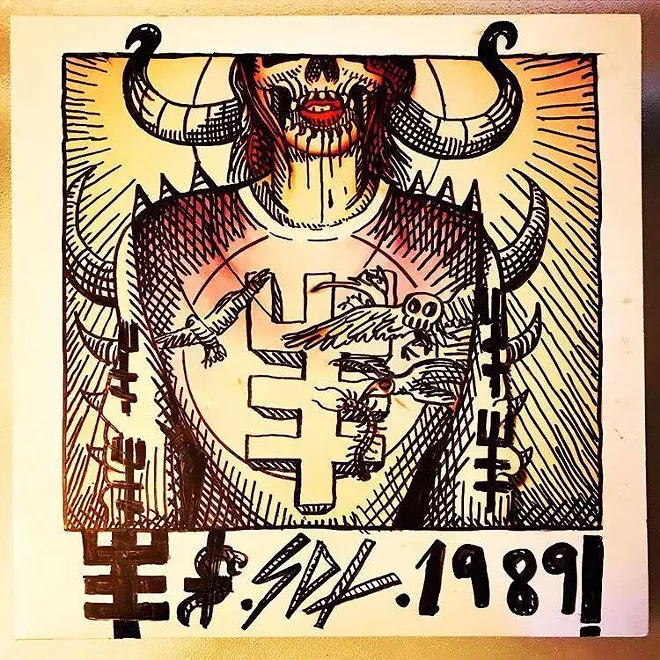 Defiling pictures with mustaches, pairs of glasses or the classic phallus-near-a-mouth is a practice as old as time. For local creative Shane Lewis, he's taken the concept and turned it into an upcycling art form.
Lewis, an illustrator and graphic designer, has worked on projects for Goodyear, as well as his extensive work in the
alternative movie poster scene
.
With a penchant for visuals with a "heavier" vibe than say Taylor Swift's
1989
or the soundtrack to
9 1/2 Weeks
, Lewis takes these record sleeves and gives them a facelift, often featuring devil horns, occult symbols or corpse paint.
"The idea began back in 2016 when I started to get frustrated by who was on the cover of Rolling Stone," Lewis tells
Scene
. "Out of that frustration I started to scrawl all over the cover with a marker, for the next couple years I would do this from time to time."
Lewis sees his artwork as a way to rejuvenate classic records, or make the old, crappy $1 bin records more interesting.
Within the last few months, Lewis started to show his record creations to friends and family who encouraged him to do more of them. "From there I started doing one defiled periodical a day, which led to me realizing that I could get an idea across and finish a piece of this sort quicker than my other detailed posters," says Lewis.
With this idea in mind, Lewis approached Square Records to do a solo show utilizing their extensive collection of bargain bin and dust collecting records. The shop agreed and supplied Lewis with more than 100 records to defile.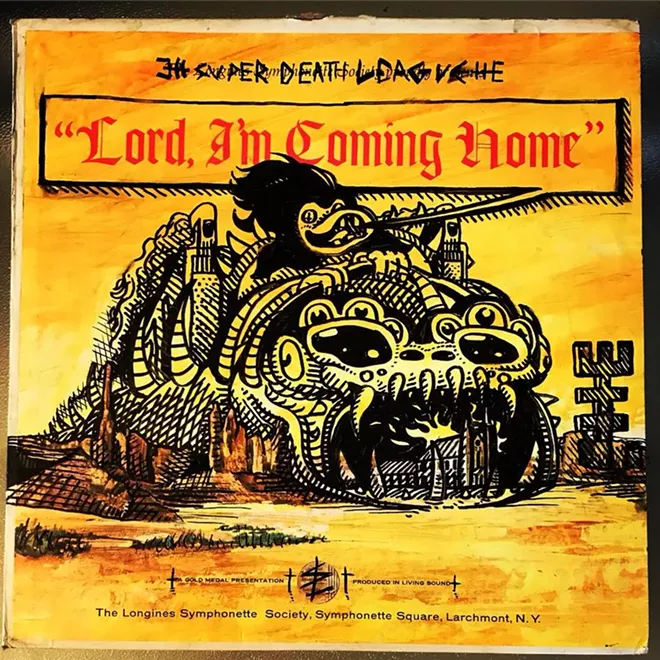 "I've always been a metal dude and actually got my start doing merchandise art for Death Metal bands in the area," Lewis says. "Before that I used to draw demons and monsters as a kid incessantly, so in a way this show goes a bit back to my start as just another kid drawing skulls and demon horns on everything."
All of his creations will be on sale to the public, 1 for $20, 2 for $30 and 3 for $40.
"Defiled Vinyl" premieres on Saturday, Sept. 1 from 7 p.m. - 10 p.m. at Square Records, 824 W Market St. in Akron. For more information on the show and for additional pictures of his defaced album covers, visit the event's official Facebook page
here
.