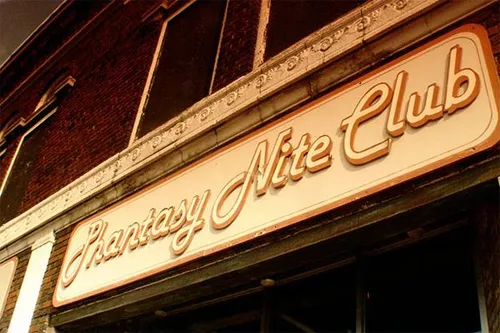 We announced
in July that the Phantasy Cleveland (which includes The Chamber nightclub) had been purchased by an unidentified buyer with the intent on ending the property's run as a performing arts venue and removing its three bars in place of residential, offices and additional parking.
After a
"phlea" market
liquidating some of the rock 'n roll items from the Symposium, the Chamber and the Phantasy and a massive last-concert-ever performance by Death of Samantha and the Floyd Band on Sept. 2, it appears the Phantasy is staying.
For a little while, at least.
De Frasia's family has owned the venue for over 50 years, but the only information De Frasia provided
Scene
was that the buyer had pulled out.
There were rumors circulating last week that the sale of the Phantasy had fallen through, but owner Michele De Frasia
confirmed on Facebook
last night that although the deal was confirmed in July, the buyer had pulled out of the deal last minute.
"As we headed into the final weekend of the Phantasy, we were getting jittery over this deal,'' De Frasia wrote. "Over a matter of days and hours, something just didn't seem right to me and my family, but we continued ahead, thinking it would go through.
"We were wrong,'' she wrote.
Howard Hanna realtor Rachele Glynias is handling the sale of the Phantasy, and
told Cleveland.com
there are two interested buyers in the $1.2 million property. The actual sale price was never revealed and Glynias is prohibited by law from identifying the prospective buyers.
Glynias claims one party is a developer with all of the financing in place and the other is a local music person with over 30 years of business in the Cleveland music scene. Both buyers are aware of each other so a quick sale is likely.
Given De Frasia was convinced the Phantasy would be no more, there will be no scheduled events for September while the family recuperates and figures out where to go from here. If a quick sale occurs, the Labor Day farewell show very well may still have been the venue's last.