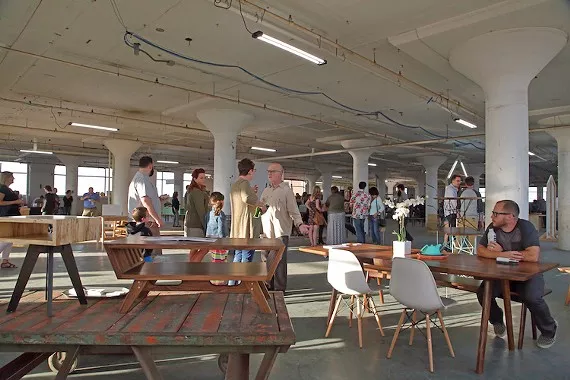 More than 40 Northeast Ohio designers and builders are expected to descend on Euclid next Friday to sell their wares at the 10th annual F*SHO contemporary furniture show.
While the event is free, do expect the prices on many of these one-of-a-kind pieces to take your breath away for a slight second. As anyone interested in purchasing furniture at places other than Target, IKEA or Goodwill must understand, quality, often hand-made, tables and chairs and whatnot are an investment.
Put on by Jason and Amanda Radcliffe of 44 Steel, the pop-up has moved around the Cleveland area since its inception in 2009.
This time the one-day event runs from 5 p.m.-10 p.m. at the HGR Industrial Surplus at 20001 Euclid Avenue in Euclid. Local food trucks and beer vendors will be on hand to keep you satiated. Find out more about the event right
here.