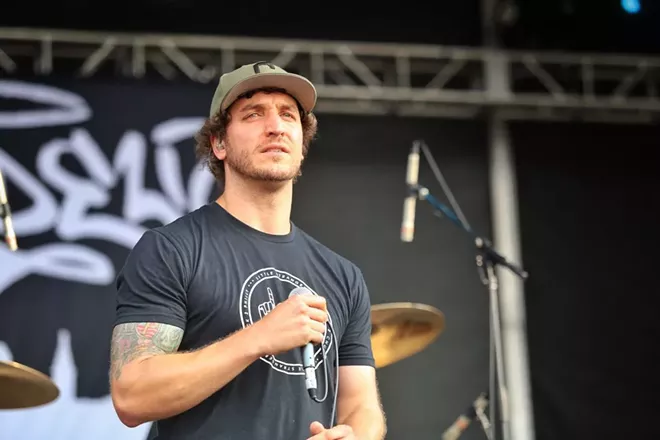 Chad Cochran
Tropidelic performing at the InCuya Music Festival.
Last year, local rockers Tropidelic successfully launched their two-day Freakstomp Music Festival in Medina.
The inaugural festival featured acts such as Vibe & Direct, Bumpin' Uglies, Sun-Dried Vibes, Pasadena, Elementree Livity Project, Drunken Sunday and Derlei, and this year's lineup included Afroman, Bumpin' Uglies, Broccoli Samurai, Sun-Dried Vibes, Roots of a Rebellion, Little Stranger, the Quasi Kings, Ghost Gardens, Derlei and Stationary Pebbles.
Now,
the Beachland Ballroom
has announced that Tropidelic will host a special New Year's Eve show at the club.
Dubbed the Freak Drop 2018, the event will feature live performances by Tropidelic and Zac Deputy.
A special VIP package offers access to a pre-party, a photo opp with the bands before the show, free band merch, complimentary hors d'oeuvres and two complimentary drink tickets.
Tickets go on sale at 11 a.m. on Friday.