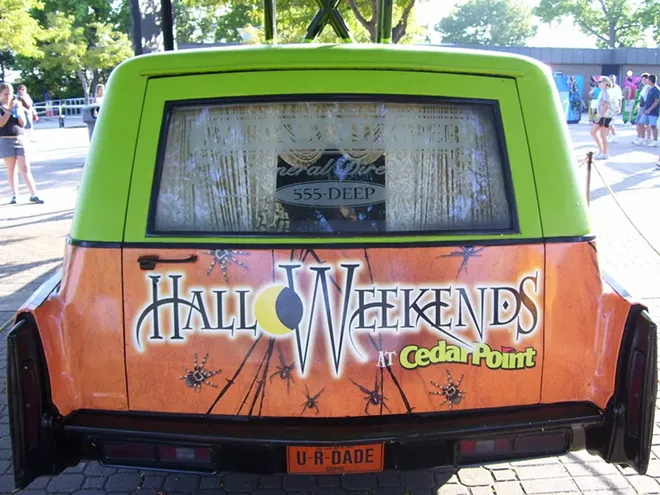 The lingering summer heat isn't stopping Halloween from rapidly approaching, and, starting today, Cedar Point is helping sweaty Ohioans adjust to the spooky season with HalloWeekends.
A Cedar Point tradition since 1997, HalloWeekends offer frights and festivities every September through October. During the day, families can partake in the Great Pumpkin Fest, trick-or-treating with the characters from the Peanuts comic strip, watching the Great Pumpkin Parade and visiting the Magical House on Boo Hill. Haunt, the darker side of HalloWeekends, takes over at night to provide bone-chilling mazes, fortune tellers, scare zones and horror shows.
Visitors can expect new frights at Haunt this year, including a frontier-themed scare zone Trail of the Forsaken, and the witchy haunted house Hexed: Lights Out! For the horror-averse, the Great Pumpkin Fest also offers a new not-so-scary maze, The Mystery of Eerie Estate.
Thrill seekers still in need of more adrenaline can also pay a visit to Steel Vengeance, recently
named best new ride in 2018 by Amusement Today Magazine
. The Wild-West themed coaster, which has had
some hiccups
since opening, towers at 205-feet and reaches a speed of 74 mph.
Access to the Great Pumpkin Fest is free with admission. Tickets for Haunt start at $44. Weekend passes, family packages, and other ticketing options can be found on the Cedar Point
website
.