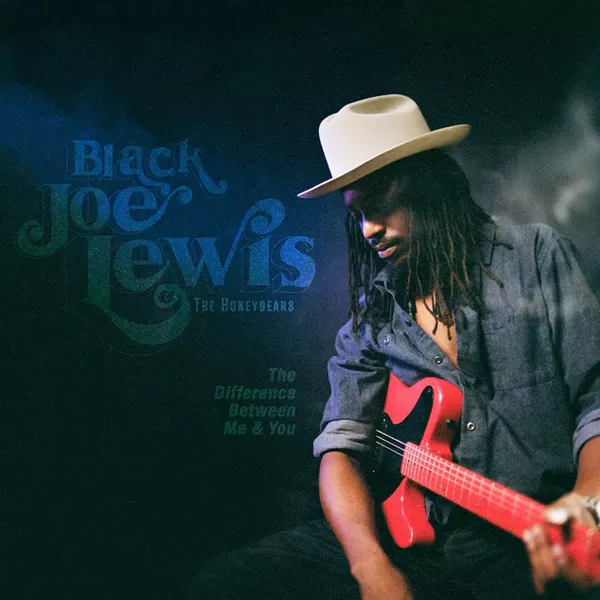 Joe Lewis, frontman for the grunge-y classic soul and punked-up R&B band Black Joe Lewis & the Honeybears, learned to play guitar when he worked at an Austin pawn shop. It was a formative time.
"I was listening to a lot of Elmore James and Lightin' Hopkins back then," says Lewis via phone from a tour stop in Canada. He and his backing band, the Honeybears, perform with Vug Arakas and the Outside Voices at 9 p.m. on Friday, Oct. 5, at the
Grog Shop
. "I was also really into the Stooges and the Dead Boys. I would say that I didn't develop my taste until I got older."
Initially, Lewis formed Black Joe Lewis and the Cool Breeze. That band issued its debut back in 2005 and generated a bit of a interest in Austin.
"We were kind of like a bar band, but we had a buzz locally," he says. "I didn't get anything going [on a national level] until I got the Honeybears going. In fact, right before I formed the Honeybears, I was going to take a step back from music, but the Honeybears took off right at the time I thought I was going to go to trade school."
Black Joe Lewis & the Honeybears garnered enough acclaim for its 2007 debut that the esteemed alt-country imprint Lost Highway signed the group. While the band and the label would eventually part ways, the group received a good boost from the connection to the respected imprint.
In the wake of leaving Lost Highway, the band issued
Electric Slave
in 2013 and
Backlash
in 2017.
Backlash
represents a return to its grungier roots as the group lays down a good groove on the album's first single, the horn-driven "PTP." Its latest album,
The Difference Between You & Me
, continues in that vein of things.
"With
Backlash
and some of the other stuff, I was a little all over the place with the styles," says Lewis. "I always want to play funk and blues and soul songs, but that album hurt my identity. I wanted to go back to my original style and play junk joint blues songs. There's more a little more cohesion."
The new album commences with the riveting "Nothing but a Cliché," a song that features hiccupping vocals and a grunge-y guitar riff.
"This dude that I used to work with was a big old dick, and every time we worked together, it was always about himself," says Lewis when asked about what the song means. "We let it go because we were just happy to be in a band, but then, some shit unfolded, and it all fell apart. The song is about how I should have known all the time that he was fake."
Other highlights include the swinging "Suit or Soul," a tune that benefits from a spirited horn arrangement, and "Handshake Drugs," a song that features distorted vocals and some nasty slide guitar.
Lewis says the theme that links the tunes is simply "the real blues."
"We've been around for 15 years, and we've been through a lot of shit," he says. "People have questioned our place in the music world and where we're going. There's been a lot of ups and downs. It's almost a 'fuck you' album. A lot of the rappers talk about the streets but a lot of them are child actors and shit like that. It's all an image thing, but we're talking about the real shit."
The current tour has provided its share of challenges. One of Lewis's bandmates got sick and had to fly home. A wheel fell off the trailer hauling the band's gear.
"I've never had problems like this before — everything happened all at once," says Lewis, adding that despite those problems, the shows have gone great.
"I think we finally found where we want to be going with this album," he says. "This is our best one yet, and I think we'll just elaborate on it with future albums. We want to stay in this same vein. Maybe I'll even get back to talking about booties."