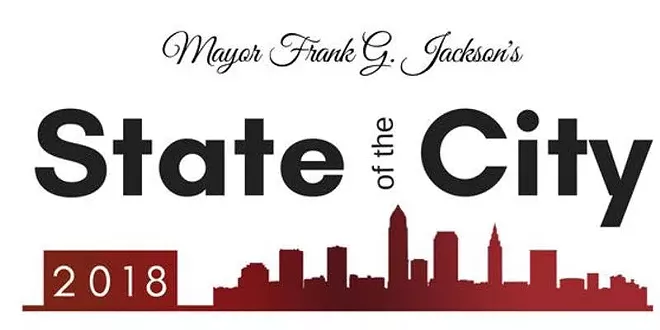 The Press Club of Cleveland has issued a statement in response to a memo sent by the city to media personnel yesterday morning that specified "Rules of Engagement" for coverage of Mayor Frank Jackson's State of the City address.
Much like similar press memos during the RNC, the city outlined a series of "Do's" and "Don'ts" for reporters. While they were welcome to take notes during, and to enjoy refreshments after, the Mayor's remarks, they would be prohibited from engaging with attendees in line outside the Public Auditorium, where the speech is to take place. They would also be prohibited from attempting to interview the Mayor before or after his address. Additionally, they would be prohibited from attempting to interview
attendees
after the address.
"That is, in a word, absurd," the Press Club wrote, in its statement, "What is more basic than reporters asking people what they think after watching an elected official make his case?"
After Plain Dealer reporter Rachel Dissell shared the memo on social media Tuesday morning — the sharing of which was itself in defiance of a rule: the information was "FOR MEDIA ONLY" — reporters and free press advocates circulated it widely.
They were dumbfounded at its contents and its framing. "Rules of Engagement" is of course a military term, directives for troops that often pertain to the appropriate use of force.
"Are we enemy combatants?" one reporter mused. Does Jackson consider us
his
troops, another wondered.
In response to the uproar, the city issued an amended version of the rules which allowed that reporters would now be permitted to interview attendees after the Mayor's remarks. It emphasized what had already been known: that even though Jackson would not be interviewed before or after his address, he would make himself available to the press on Thursday. Further, the amended version recast one of its earlier "Donts": the prohibition against "roam[ing] around" during the Mayor's remarks was "due to decorum."
"We remain alarmed," said the Press Club, in any case, "that
public
officials, elected by the
public
and paid by the
public,
would show so little regard for the public with those original 'rules.' When elected officials try to dictate news coverage, the people who ultimately are damaged are the people who read, watch and listen to that coverage."
Full statement below.
See related PDF