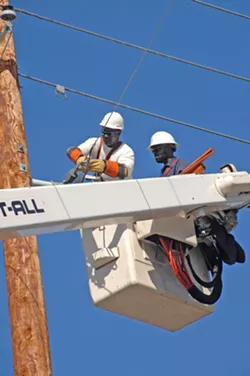 About 3,600 Cleveland Public Power customers were impacted by Saturday night's storm. Most people saw power return by Sunday morning.
Seventy lucky customers, however, out of that 3,600 are still waiting for their power to be restored. Today, of course, is Monday.
That's the update this morning from the city of Cleveland, which is at least passing along something that resembles helpful information compared to what folks who inquired for updates and details from CPP over the weekend received.
Cleveland Public Power, let it be noted here, remains the worst.