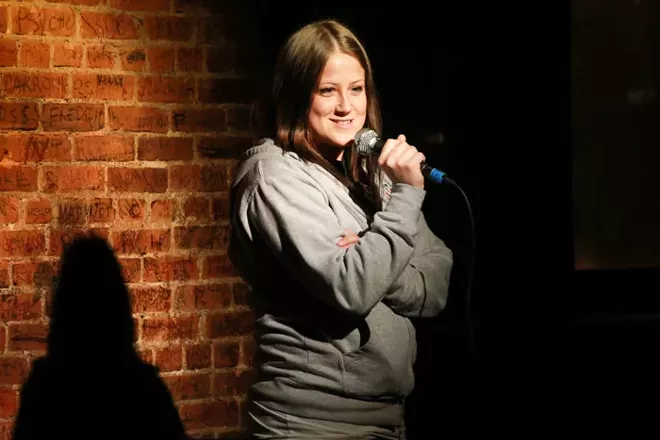 Photo by Emanuel Wallace
Mary Santora
Mary Santora is fucking hilarious, but that's not news to anyone who has ever seen her perform around town. Whether it's a drop-in at an open mic, her numerous fill-in gigs on The Alan Cox Show or opening for national acts at Hilarities, Santora is easily Cleveland's greatest gift to comedy.
Today, she finally got the national attention she deserves.
Entertainment site
Thrillist compiled a list featuring the best undiscovered stand up comedian in every state
. After scouring YouTube, visiting comedy clubs and asking around the comedy scene, one comedian was chosen to represent each state, and Cleveland's own Mary Santora was the Buckeye State's winner.
Santora was voted "Best Female Comedian" by
Scene
voters two years in a row, and her sharp wit and no-nonsense attitude, combined with her bursting positivity, has nabbed her opening spots for acts like Dave Attell, Tom Papa, Jen Kirkman and Kyle Kinane, to name a few.
If you've never seen her perform, you're doing yourself a grave disservice, but you can catch her opening tonight through October 28 at Hilarities at
Pickwick & Frolic
.
For her full stand-up schedule, check out her website with
Accidental Comedy
.