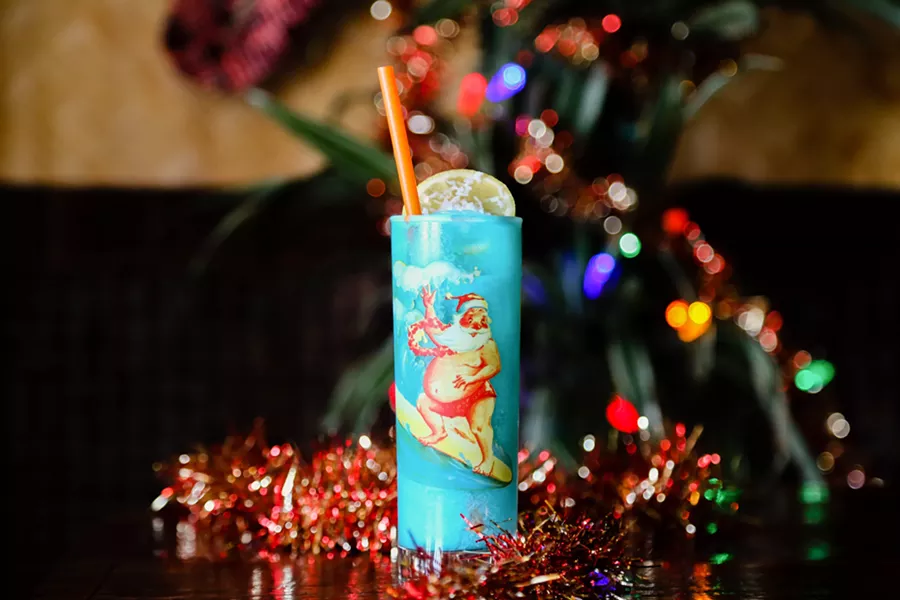 What began as a holiday-themed pop-up cocktail lounge in the midst of a New York City bar's construction five years ago, has now spread to dozens of bars around the world this Christmas season. And this year, the Miracle pop-up bar is coming back to the Spotted Owl in Tremont as well as offering a tiki extension bar at Porco Lounge in Ohio City.
Miracle's beverages — with wintery-themed drink names like Snowball Old Fashioned (which includes butterscotch rye, spices and citrus) and Christmas Carol Barrel (featuring aged rum, bitters, sugar and pumpkin) — will be served Black Friday through Dec. 30 at an exceptionally blinged-out Spotted Owl.
Meanwhile, during those same dates, the Sippin' Santa's signature cocktail menu at Porco includes the rum-based Kris Kringle Colada and the gin-based Mele Kalikimaka.
Cincinnati's The Overlook Lodge and Columbus' The Citizen's Trust are the only other pop-up Miracle locations in Ohio.
Find out more about the event right
here.