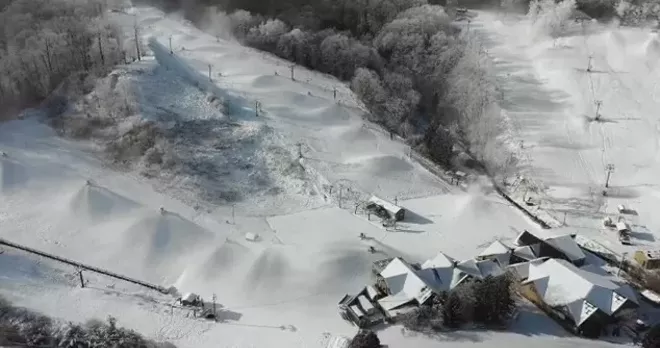 Facebook video screenshot
Just in time for the long Christmas weekend, Boston Mills Ski Resort in the Cuyahoga Valley National Park is opening Wednesday. The nearby sister ski resort Brandywine still won't be ready until later this month.
As much as local ski bums and snowboard enthusiasts have been chomping at the bit to get on the hill, the weather so far this fall hasn't brought tons of snow. That the weather forecast,
according
to the National Weather Service Cleveland, is set to go up into the 40s this week won't help snow conditions in the least.
Nevertheless, the crew at Boston Mills have been working ceaselessly to make enough snow for a holiday opening. Will the conditions be amazing? Not quite yet. But, at least it's a start. Here's to hoping there's more snow headed our way this winter.
Ski times open at 4 p.m. on limited runs, including the terrain park, Wednesday. Find out more about lift passes, ski rentals and more right
here.