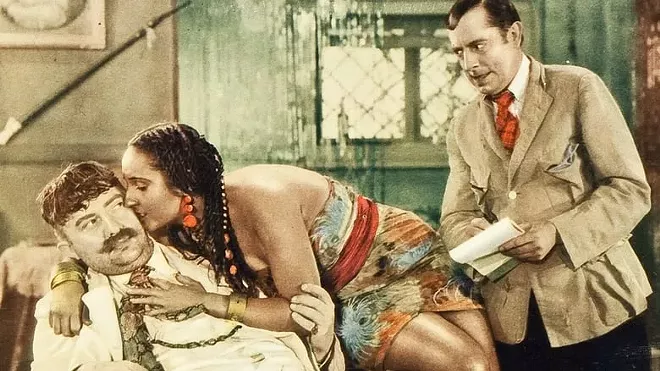 Courtesy of the CIA Cinematheque
Back in the 1930s and 1940s, independent productions flourished on Hollywood's Poverty Row, a strip of Gower Street between Sunset Boulevard and the Paramount lot. The companies produced low-budget genre films that often had "strange, illusive qualities" not found in major studio movies and tackled taboo subjects like venereal disease and "medical quackery."
The UCLA Film & Television Archive preserves and restores these rare and endangered works, and in January, the
Cleveland Cinematheque
will present six of those films in a program dubbed Down & Dirty in Gower Gulch: Poverty Row Films Preserved by the UCLA Film & Television Archive.
"In the past, we've shown some low-budget and pre-code films," says Cinematheque Director John Ewing. "UCLA put this series together, and the Museum of Modern Art in New York showed an even longer series. UCLA had this tour including these Edgar Ulmer films and
The Sin of Nora Moran
, which I've read about as the one most jaw-dropping of the pre-code movies. Some of the
King Kong
people worked on
The Vampire Bat
, which we're also showing. A couple of these films I've never heard of, including
Mamba
, which I didn't know at all, but it's an original two-strip technicolor film, so that's always cool. It looked like a good package. There's also a news reel with each film and some cartoons with Betty Boo."
Two films come from director Edgar G. Ulmer, whose B-movie masterpiece
Detour
will show separately in the Cinematheque's Second Look series. All six, which have been digitally restored, will be supplemented by a restored newsreel and a classic cartoon or short subject.
The series begins on Jan. 4 with 1933's
The Vampire Bat
and concludes on Feb. 8 with
Strange Illusion
.