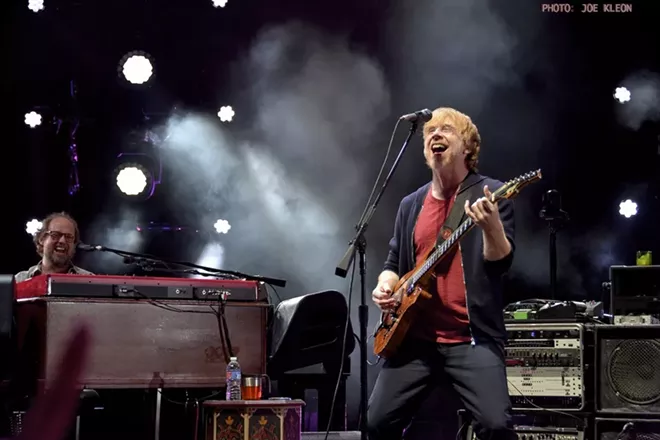 On the heels of another four-night sold-out New Year's Eve run at Madison Square Garden, Phish has just announced that it'll return to the road again this summer.
The band has just announced the details of a 26-date tour that includes two nights at Bonnaroo (one late-evening set and two headlining sets closing out the festival) and a stop at Blossom on June 19.
A ticket request period is currently underway at
tickets.phish.com
and will end at 10 a.m. on Monday, Jan. 21 .
Tickets will go on sale to the public beginning on Jan. 25.
Specific on sale information is available at
phish.com
.