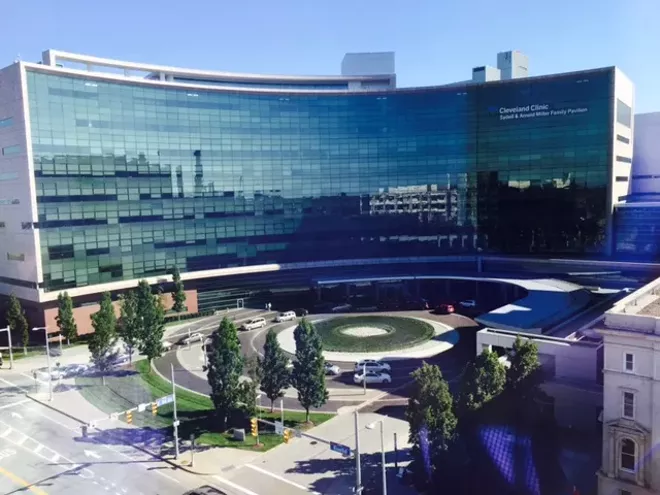 Wikipedia
The Cleveland Clinic
Drawing a line between medication and medical marijuana, the Cleveland Clinic reiterated yesterday that the system does not support and will not recommend patients to use medical marijuana. The first legal sale in the state of Ohio is expected to happen next week as the program finally launches following months of delays. Further research, development and FDA approval of marijuana-sourced medications should absolutely occur, the hospital's Medical Director of Employee Health Services Paul Terpeluk
wrote yesterday
, but that is wholly different from what will be offered in the market dispensaries in Ohio, he argued.
To be clear, there is a difference between medications and 'medical marijuana' in the popular sense of the term. In 2017, the National Institutes of Health supported 330 projects totaling almost $140 million on cannabinoid research.

These are the types of marijuana-derived medicines Cleveland Clinic supports and prescribes. Unfortunately, that's not what will be sold through dispensaries. Products such as vaporizers, edibles, oils, tinctures and patches all lack uniform dosing specificity. The levels of THC or CBD can differ greatly from one dispensary to another or one batch to another. By contrast, an FDA-approved medication offers uniformity; a medication bought in Cleveland today will be the same medication bought in Cincinnati or Denver or San Francisco a year from now.

The federal and state governments should support drug development programs that scientifically evaluate the active ingredients found in marijuana that can lead to important medical therapies.

Patients deserve to know that whatever they are using to control their symptoms is safe and effective. And clinicians need to have confidence that a treatment will work as intended. As a healthcare provider our goal is to help patients, to treat their conditions, to improve their quality of life and to ease their suffering ― within the bounds of scientific evidence.