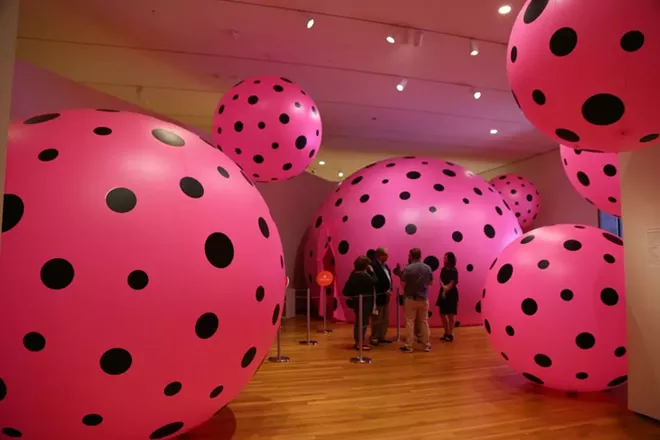 Thanks to high profile art exhibits like
Yayoi Kusama: Infinity Mirrors
touring exhibit and FRONT International: Cleveland Triennial for Contemporary Art, the Cleveland Museum of Art announced today that 2018 brought in record attendance.
Final tabulation found 769,435 people come through the museum doors last year, a 31 percent spike from the year prior. The previous record, hit in 1987, was 719,620 people.
These numbers should come as no surprise to anyone who tried to get into see
Infinity Mirrors
this summer as the exhibit brought in more than 120,000 visitors all on its own, attracting people from all 50 states and all over the world.
(In case you weren't able to score tickets to the
Infinity Mirrors
madness, you can take a look at what you missed
right here.
)
The museum also says that according to its own surveys, more than 170,000 first timers checked out their exhibits (free and otherwise) last year. All of these findings should help with the museum's new goal of bringing in a million people per year.