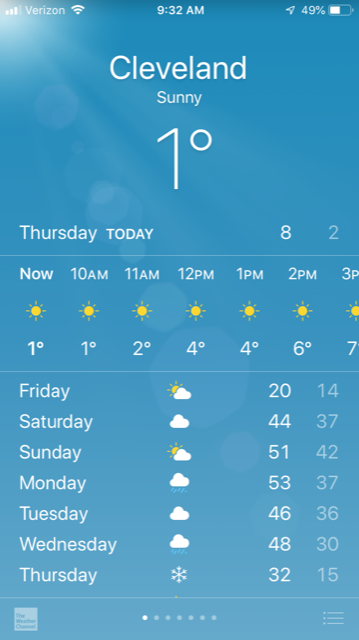 Before we begin, let's take a minute to review the only appropriate genres of stories and cold weather-related content during a week when temps hit zero and below: 1) The actual weather forecast; 2) Notices for warming centers and shelters; 3) Alerts for closings of businesses and offices and other service interruptions; 4) Traffic and/or infrastructure updates; 5) Tips on protecting your car, house or apartment; 6) Pleas for assistance for stranded humans or pets; 7) Pictures or videos of people doing odd and/or stupid things — wearing shorts outside, driving a convertible with the top down, etc.; 8) Jokes/memes, assuming they are genuinely funny; 9) Weird and/or beautiful weather-related incidents, like the outside of
this Minnesota toilet
exploding thanks to completely frozen water inside.
That's it. That's the list. Your #content doesn't fall into one of those categories? You should not be creating or sharing it.
Of course, that hasn't stopped people from ignoring that rule. Behold, the worst of Polar Vortex-related #content that should not exist.
1) These motherfuckers.
2) "Back in my day we walked in sandals in this kind of weather and schools didn't close because we weren't goddamn wussies."
There were plenty examples of this yesterday, but our favorite came from UCI president Chris Ronayne.
What lessons are we teaching our kids? Well, that frostbite is fucking dangerous and hypothermia kills. What lessons are you teaching UCI employees? Probably that you don't give a shit about them.
Resident moron Ted Diadiun
also chimed in with a predictably dumb take along the same lines.
You've probably seen similar sentiments and memes on Facebook shared by baby boomers bemoaning how soft we've gotten. They're just the most recent reminders that you should banish that hellhole of a site from your life and that everyone posting those memes fails to mention that more than 100 people died in the great blizzard of 1978.
3a) A picture of your dashboard thermometer with car make logo showing.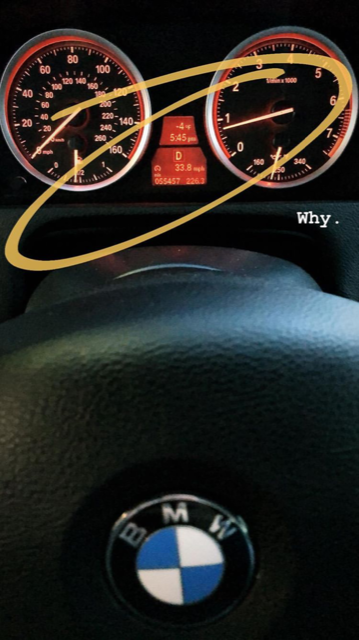 Look at these temps! Oh, did I get that BMW logo in there? How'd that happen.
3b) A picture of your dashboard thermometer sans logo.
Congratulations! You have a phone and a car!
4) The weather app screenshot.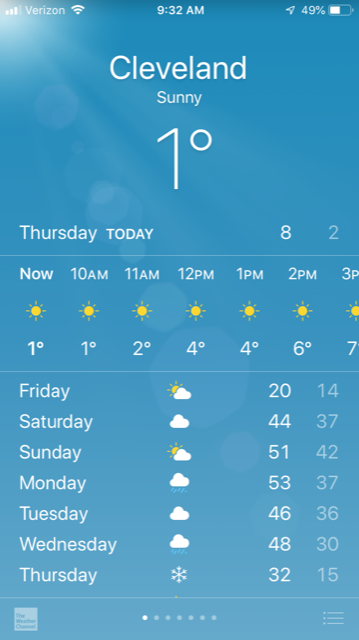 Congratulations! You have a phone! Not as humblebraggy as the guy with the phone AND a car, but still.
5) Desperate and/or bad attempts at engagement or memes.
No.
This has been today's Scene Action Weather Team update.