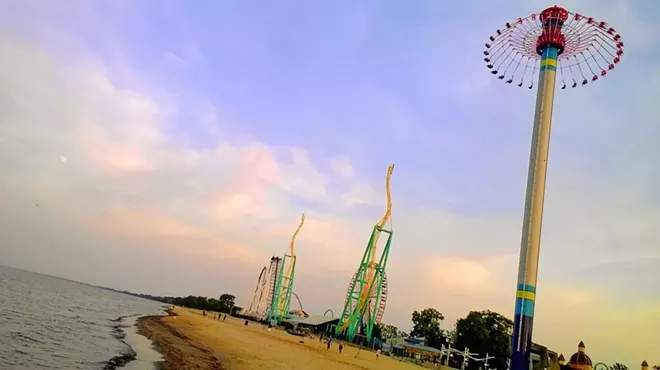 Photo via tracy the astonishing/flickr
The city of Sandusky, Ohio, home of Cedar Point, will no longer recognize Columbus Day as an official holiday. The Sandusky
Register
reports that
the previously paid vacation day for all municipal staff will transition to the second Tuesday in November: Election Day.
City Manager Eric Wobser, who was formerly the executive director of Ohio City Inc., said that Sandusky made the move for two reasons: 1) to prioritize voting among city personnel; and 2) in recognition that other cities have eliminated Columbus Day due to its controversial origins.
The change will take effect this year.
Sandusky is a city of roughly 25,000 and is located about one hour west of Cleveland on the shores of Lake Erie.
Other Ohio cities — nudge nudge: CLEVELAND — should consider making election day a paid holiday to encourage voter participation.