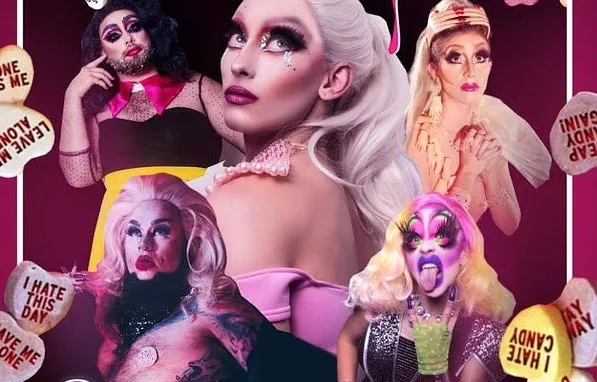 Poster Artwork via the Grog Shop
As part of a special Valentine's Day celebration, the
Grog Shop
in Cleveland Heights will offer up some gender-bending drag in a show dubbed
Love is a Drag
.
Cleveland's finest drag artists as well as special guest Ursula Major, a breakout star from the Boulet Brothers'
Dragula Season 1
, will perform.
"Be prepared for all things love-drunk, jilted, jaded, happy, sad and everywhere in between," reads the press release promoting the event.
The lineup also includes Dusty Bucket, Peach Fuzz and Lady J. DJ Zoe Lapin provides the evening's soundtrack.
Tickets cost $10, $15 for a meet-and-greet with Ursula Major.
The show starts at 8 p.m. on Thursday, Feb. 14.