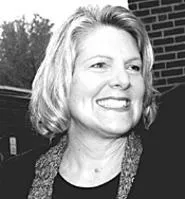 Walter Novak / Scene archives
Former Cleveland Mayor Jane Campbell
Jane Campbell, who served a single mayoral term in Cleveland (2002-2006), was recently announced as the new President and CEO of the United States Capitol Historical Society.
Campbell becomes the fourth leader of the nonprofit, established in 1962, devoted to educating the public about the U.S. Capitol building and the history of congress.
Campbell's brief and "
terminally cautious
" mayoral tenure was the thin bit of lunch meat between the oversized buns of Michael White (1990-2001), and Frank Jackson (2006-current). To this day, she is the only woman to have ever served as Mayor of Cleveland.
After her stint at 601 Lakeside, she served as Chief of Staff to Senator Mary Landrieu of Louisiana (2009-13), Staff Director for the Senate Committee on Small Business and Entrepreneurship, and Senior Advisor to Senator Maria Cantwell of Washington. She'll now oversee an organization whose activities include, among other things: tours, scholarly symposia, research sponsorship and the sale of publications and mementos.
"I am honored to lead the USCHS at this key time" Campbell said in a press release. "We learn so much by understanding our history. Surely we can find the example of our 'better angels' to guide us."