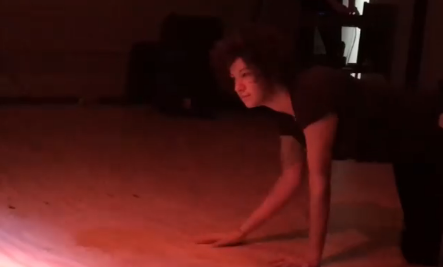 Maelstrom Collaborative Arts Video Screenshot
Not to be confused with the cable TV channel formerly known as ABC Family, FreeForm is a fresh event put on by Maelstrom Collaborative Arts group starting tonight at its Ohio City location.
All improvised, the mixed media show is meant to feel more like you're sitting in on an artistic jam session, with no two performances exactly alike. Artists and musicians participating in this weekend's FreeForm installment are: Carolina Borja (cello), Sequoia Bostick (illustrations), Kevin Johnson (projectionist), Annie Krol (puppets), MariSoul (poems) and Nino Meyo (electronic music).
The show runs through Saturday with performances starting at 7:30 p.m. Tickets are $10. Find out more right
here.