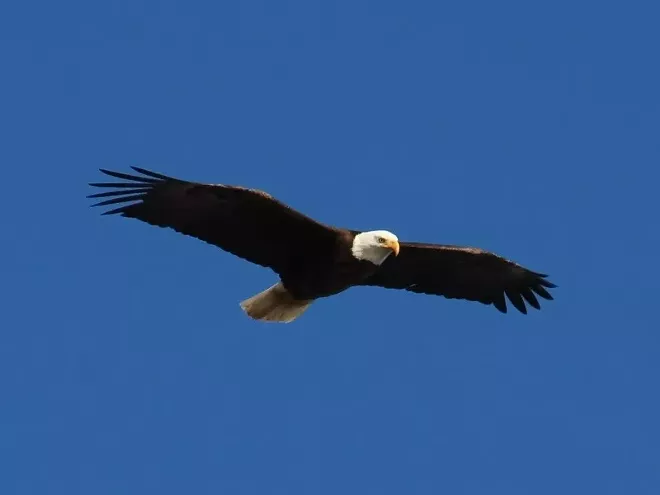 Photo via Wikimedia Commons
You wouldn't accidentally call a grown-ass bald eagle cute. They're far too regal-looking for that (and could snatch your eyeballs out at any moment). But bald eagle chicks on the other hand, those grey, fuzzy things are adorable.
So it makes sense to have a 24/7 livestream camera on any potential baby bald eagle, such as the 360-degree angle camera pointed at a bird nest near Avon Lake's Redwood Elementary School. Set up back in 2015, bird watchers around the globe tune in every season as soon as an egg is produced. This year, that was on Feb. 13.
Watch for the baby bird to hatch on the YouTube channel below (note that the camera refreshes every hour):